Leva Salkauskiene
NTNU - Norwegian University of Science and Technology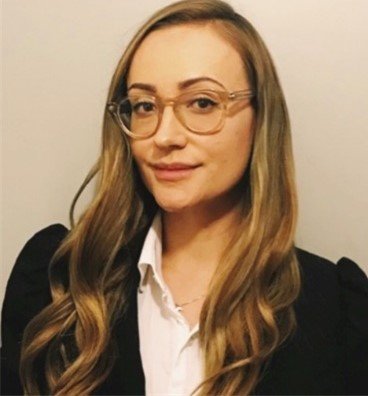 PhD project: Collaboration between young children, families, and Child Welfare Practitioners in Norway
01.11.2020-01.06.2024
Background: This PhD project is part of the research project «Beyond participation. Younger children as collaborative partners in ongoing case work in child welfare and protection practices» led by Randi Juul, NTNU. Research has consistently showed that nurturing good relationships between professionals and children is crucial to the successful maintenance of a child's participation and inclusion in the processes of the Child Welfare Services (CWS). This project aims to study how collaboration is implemented into day-to-day work of Norwegian CWS and co-produce the knowledge about young children and their families' experiences communicating and cooperating with Norwegian CWS, in addition to CWS practitioners' perspectives.
Method: Observations, Semi-structured interviews with CW professionals and parents/caregivers, conversations with children, and participatory research methods.
Systematic review article: Before starting my fieldwork, I aimed to get better insight into the current literature identifying existing state of knowledge about children's experiences with Norwegian CWS by conducting a systematic literature review. This literature review evaluates extant research on the children's experiences with Norwegian CWS. A systematic search was conducted across four databases, two search engines, and one Norwegian peer-reviewed journal related to social work and social sciences, to find relevant publications in both English and Norwegian. Following the guidelines laid down by Preferred Reporting Items for Systematic Reviews and Meta-Analyses (PRISMA), 14 qualitative research publications were included in the final report. The findings were subject to thematic analysis.
Results: This article focuses on the three main themes that emerged from the studies selected: (1) children's relationships with child welfare professionals (2) children's experiences of participation in CWS proceedings; and (3) self-perception in various contexts within the Norwegian CWS (NCWS). To better understand children and youth' experiences with NCWS, Axel Honneth's theory of recognition was chosen as a theoretical background for this review.
Discussion and conclusion of the article: This review concludes that it is crucial for children who are in contact with CWS to be heard, informed, recognized, and be involved in matters that affect their lives. However, very few studies have examined children's experiences with the NCWS. Our findings show that (1) children identified a positive relationship with CWS professionals as enabling and strengthening their participation and as providing emotional support; however, not all children experienced such relationships with CWS workers; (2) children expressed that it is important for them to be informed and included in CWS proceedings, however they were rarely heard, insufficiently informed, and excluded from decision-making processes; and (3) children shared that being in contact with CWS affected their self-perception. They experienced self-blame and felt more easily judged than did other children. Children and youth's need for recognition in their encounters with the NCWS was identified as significant in most studies examined in this review.